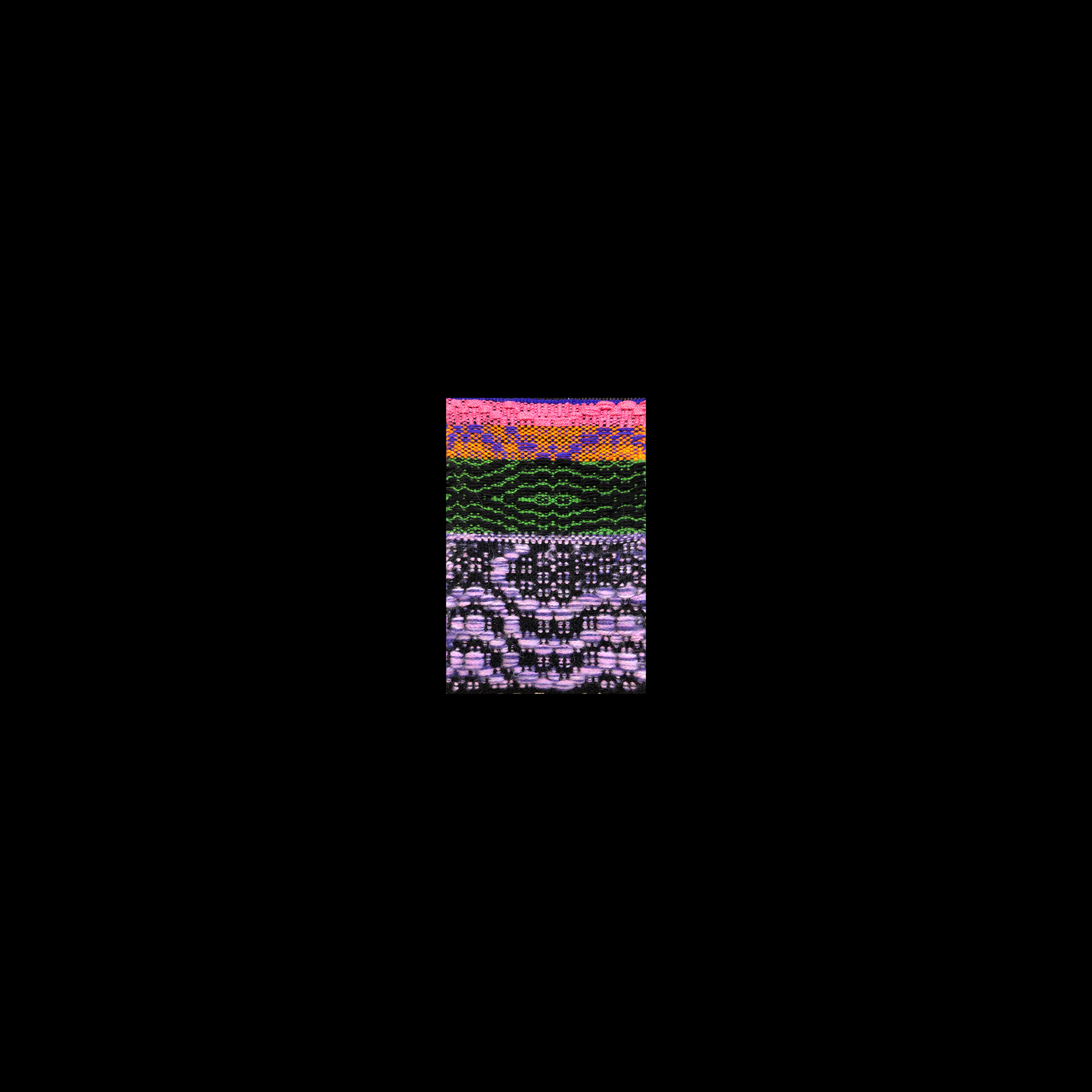 Handwoven textile, mix of yarn - mainly wool 
Handwoven rug, mix of different fabrics and yarn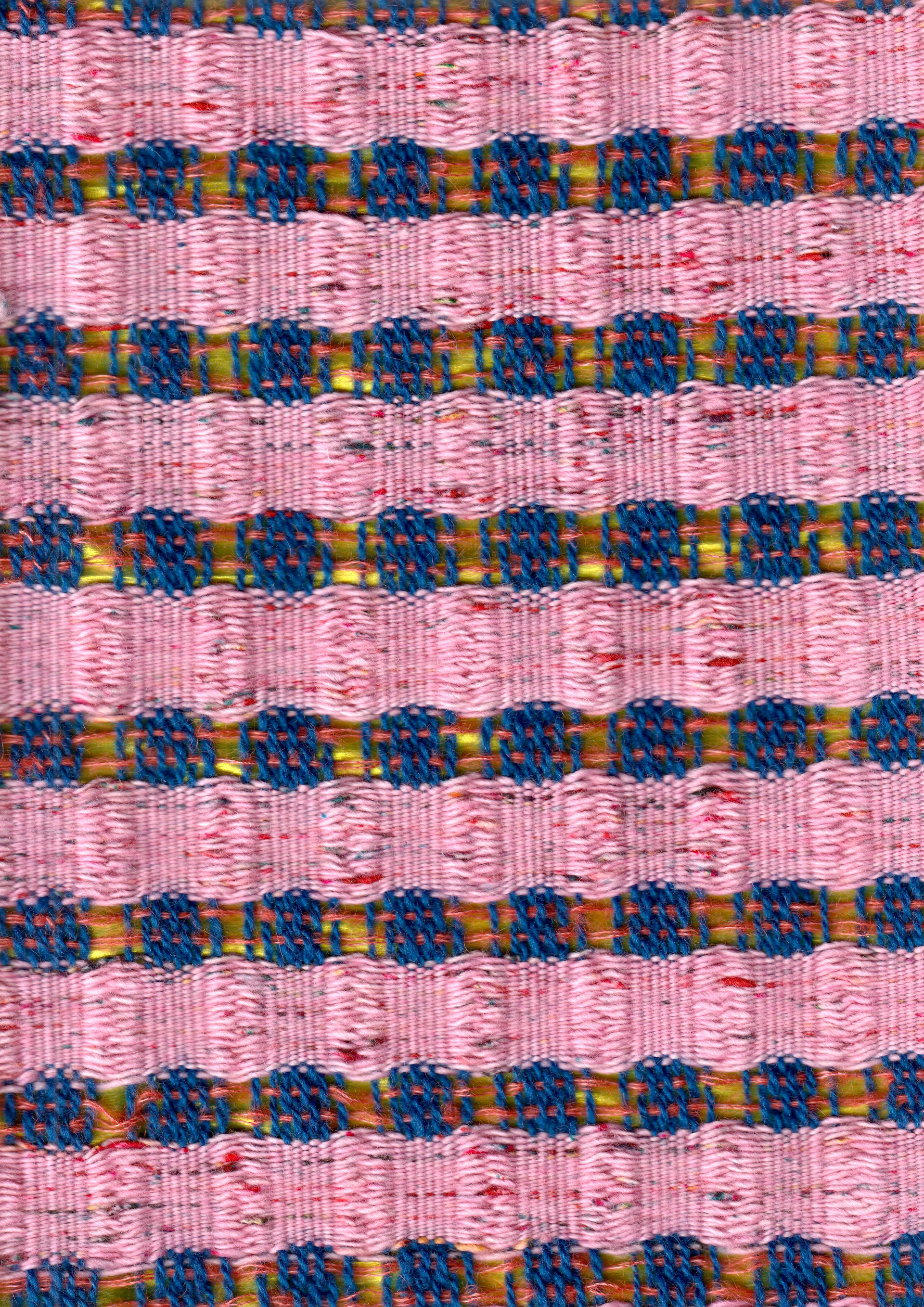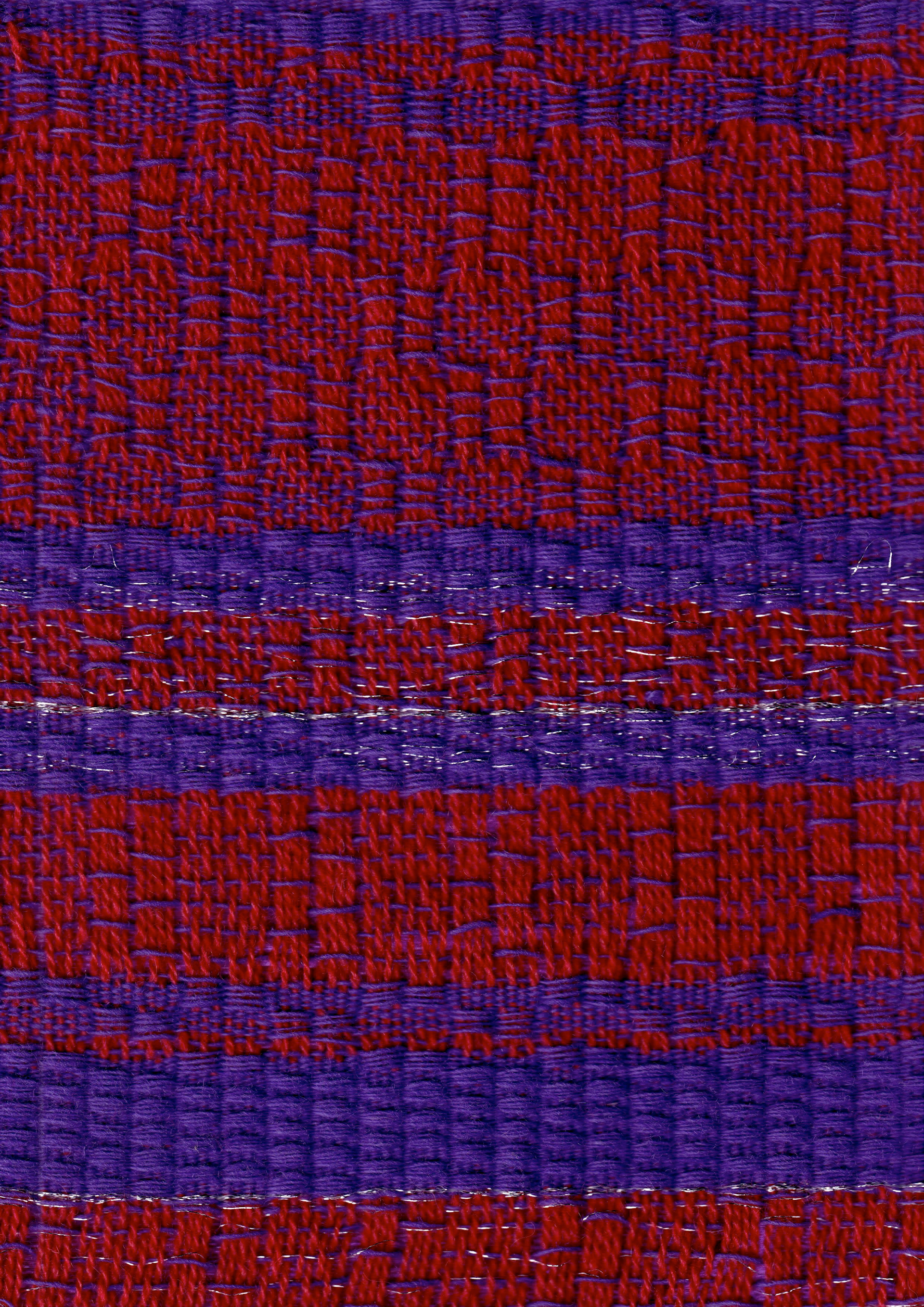 2 Weaves; Tuskaft & Sålldräll / 2020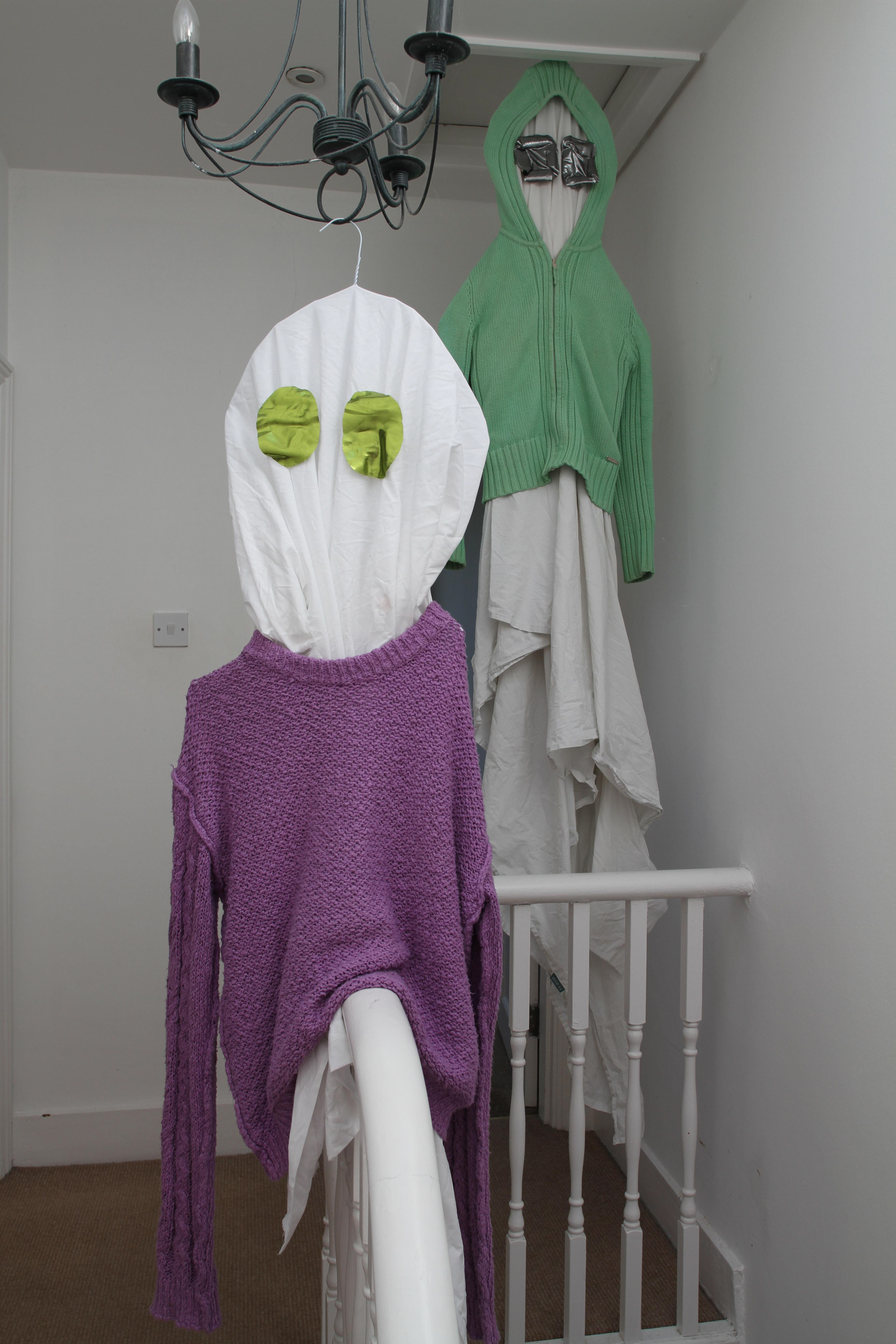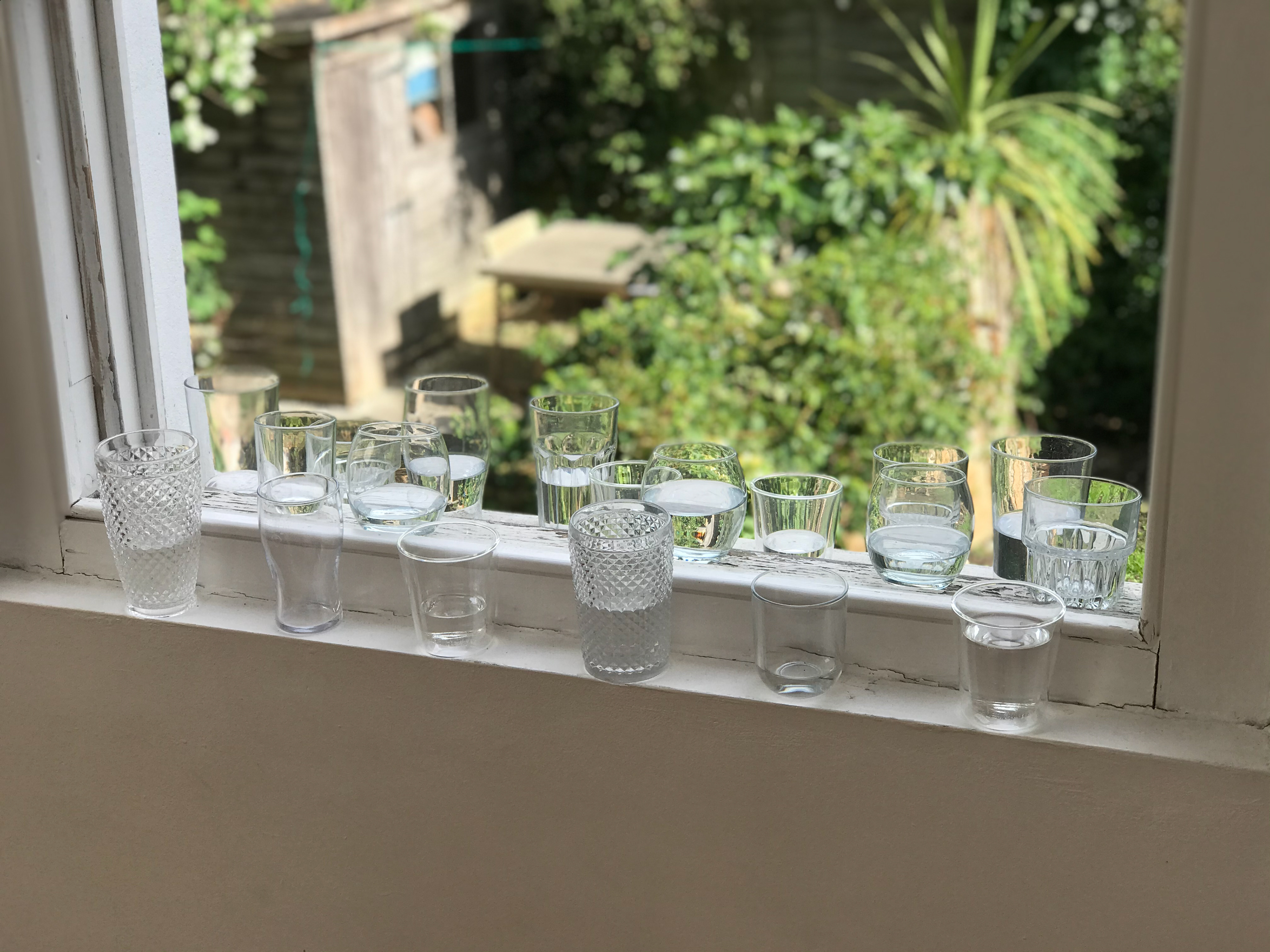 Ideas/moments/observations that took place during lockdown, translated into objects; made or bought before lockdown. 
From above; Ghosts wearing my wardrobe, Drinking water is boring, Laundry treasure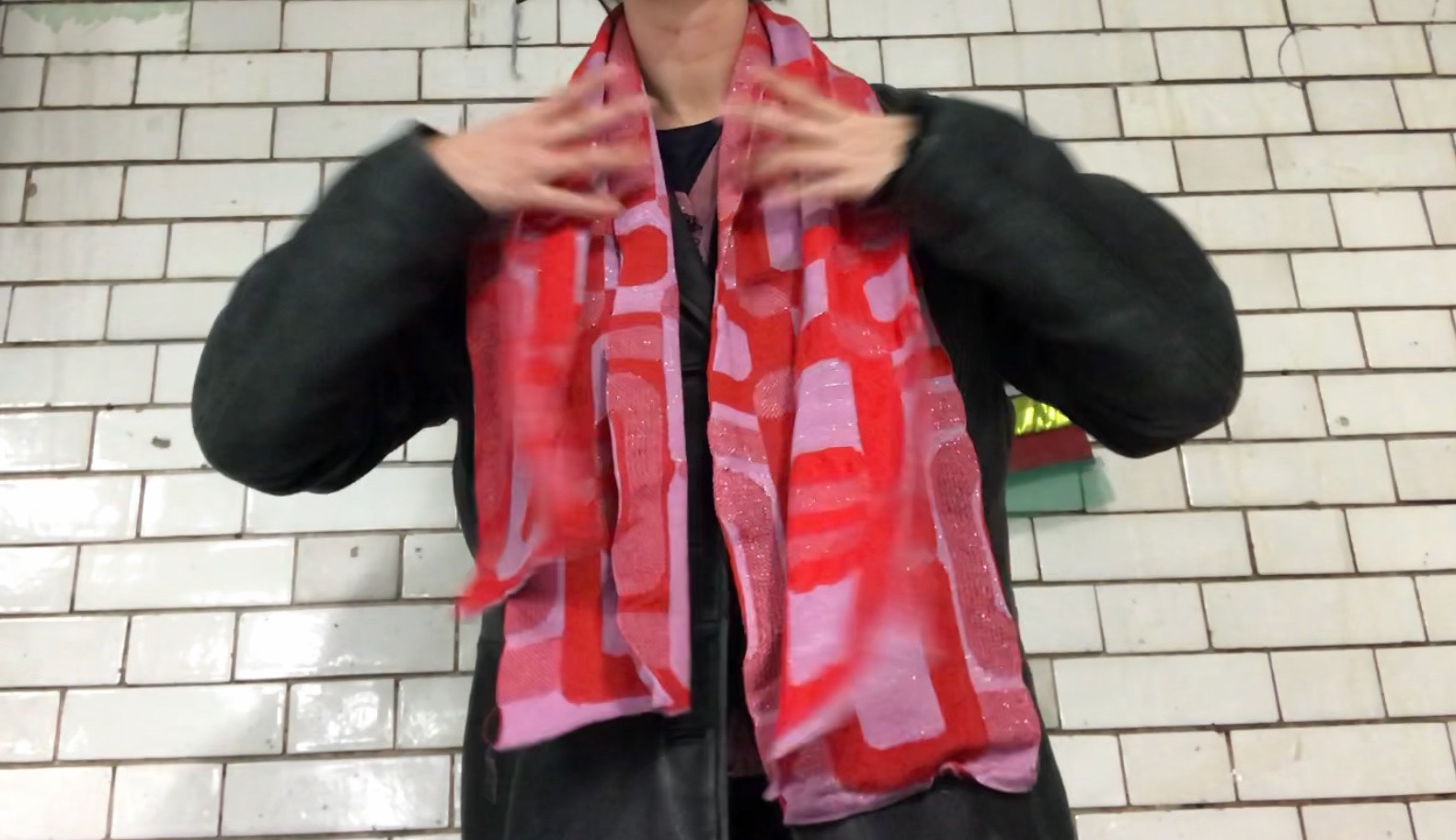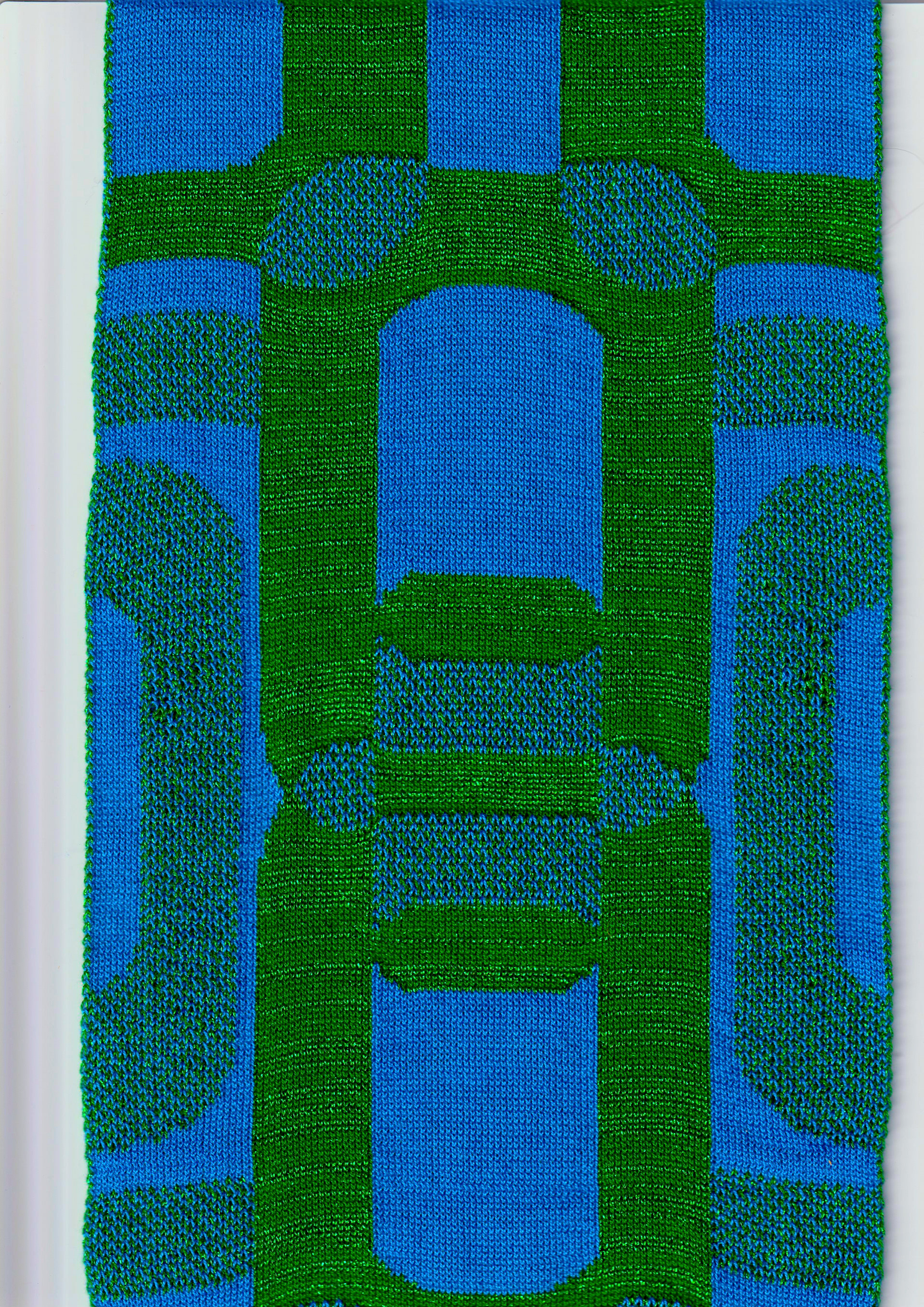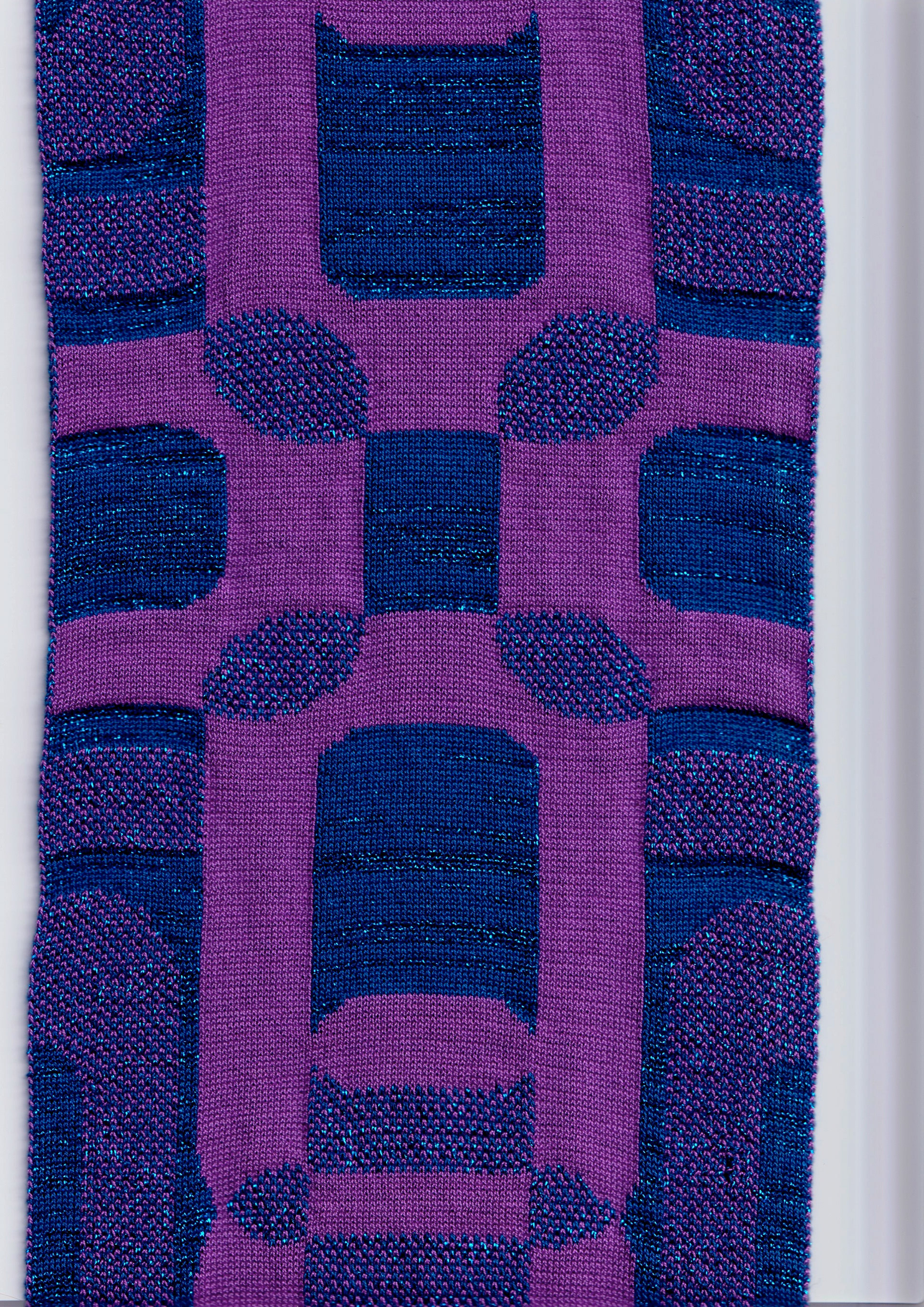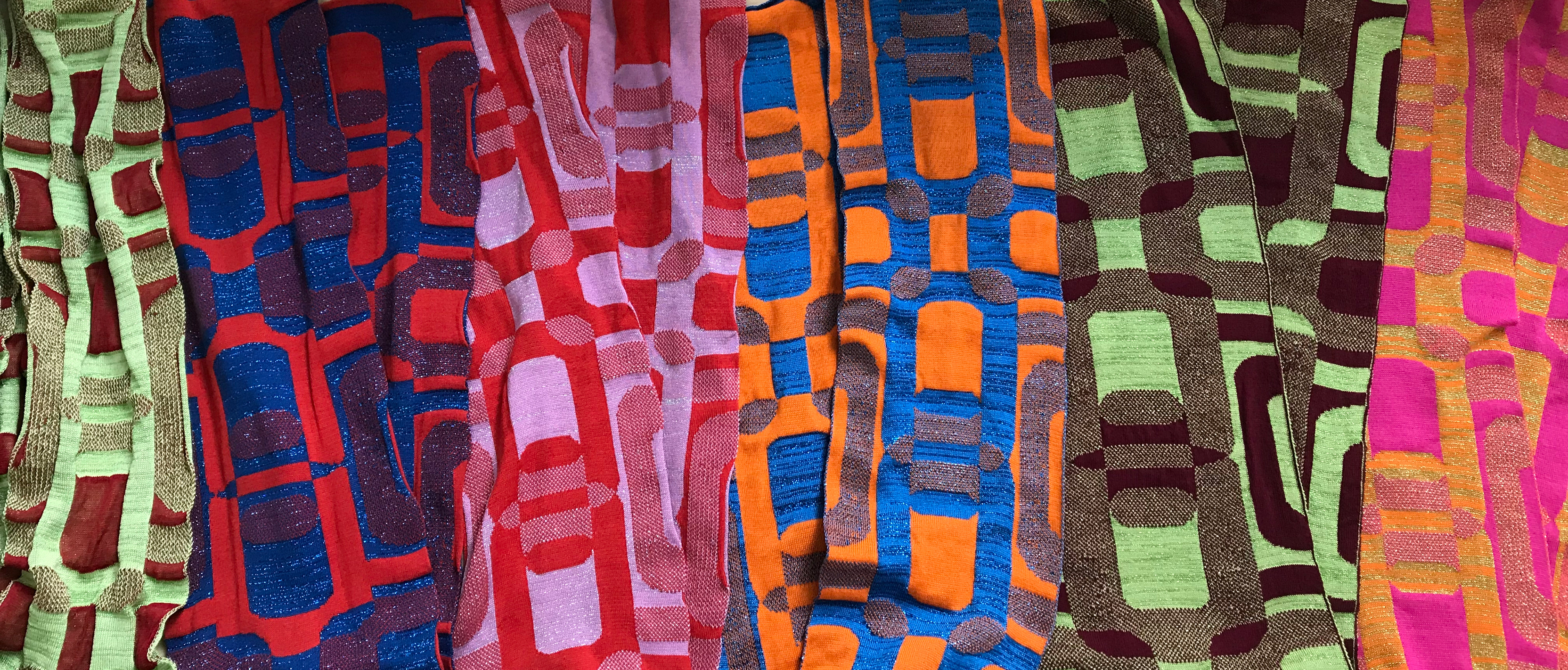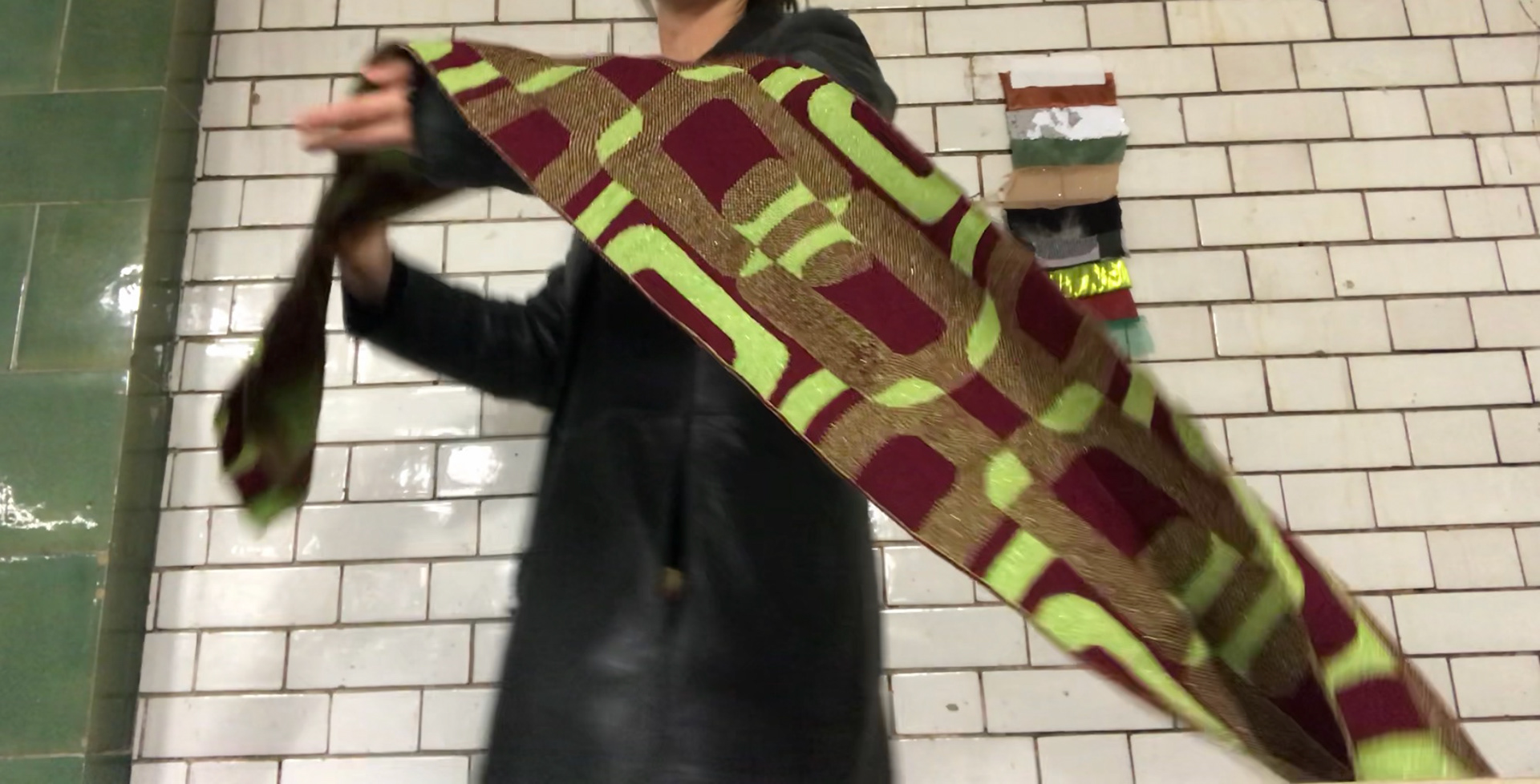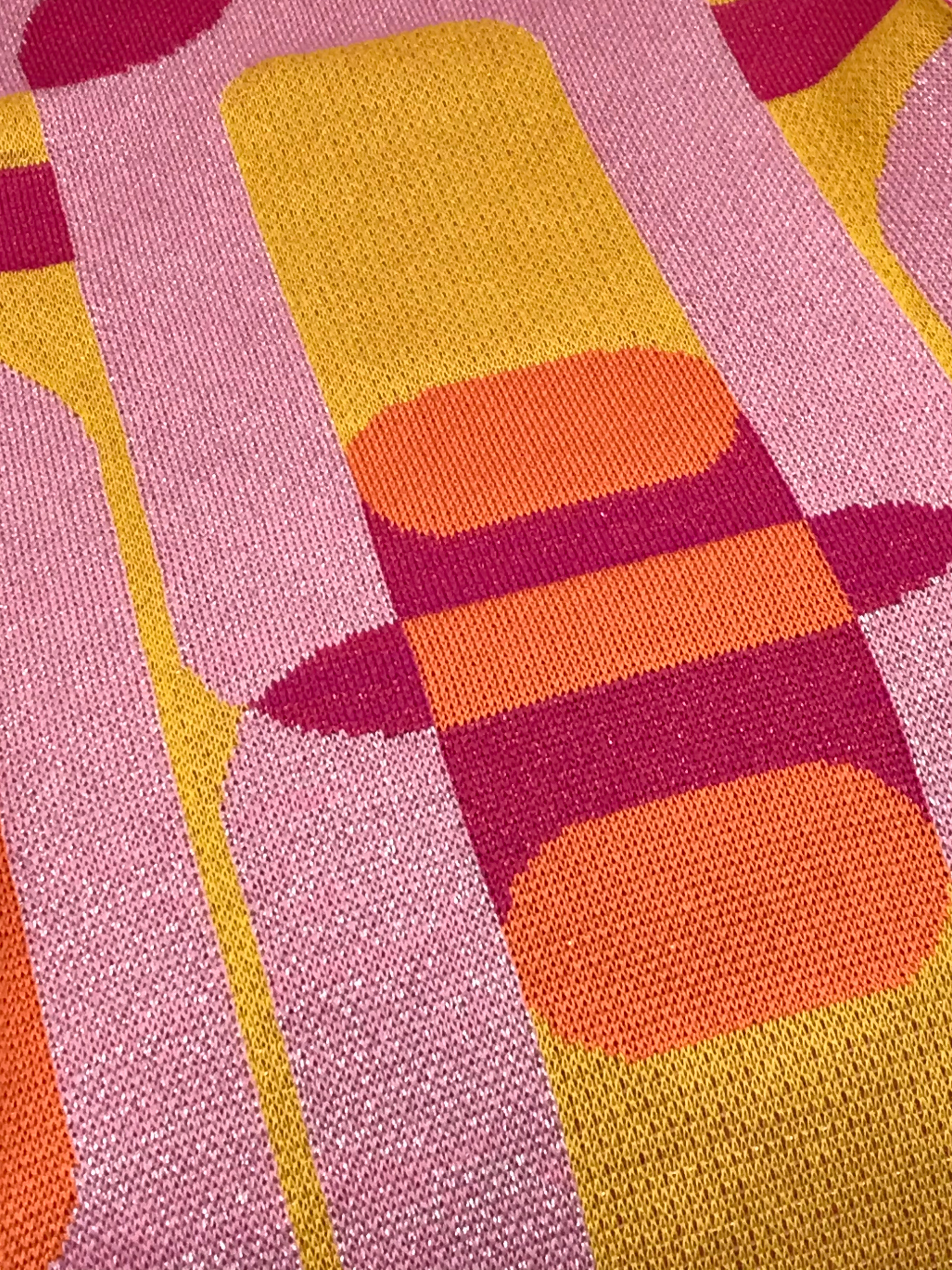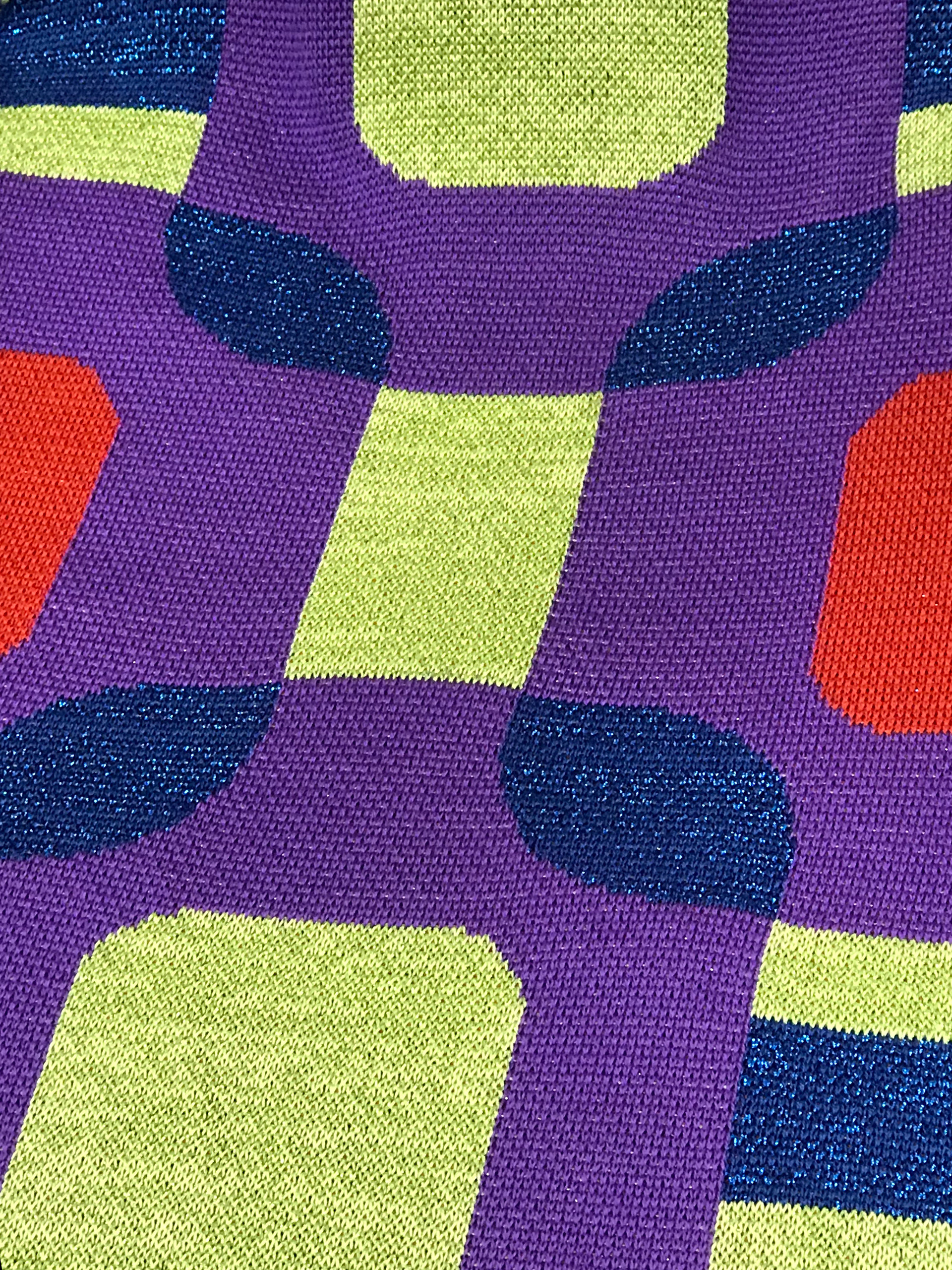 Scarves that add some colour to your monochrome outfit
My own pattern / Digital Knit / Cotton, Wool & Lurex / 2020
Hanging network of patchwork scarves & graphics printed on paper,
tied together with rope. The scarves are still alive. / 2 x 3 m
@ THEMSELVES WAREHOUSE FESTIVAL / 2019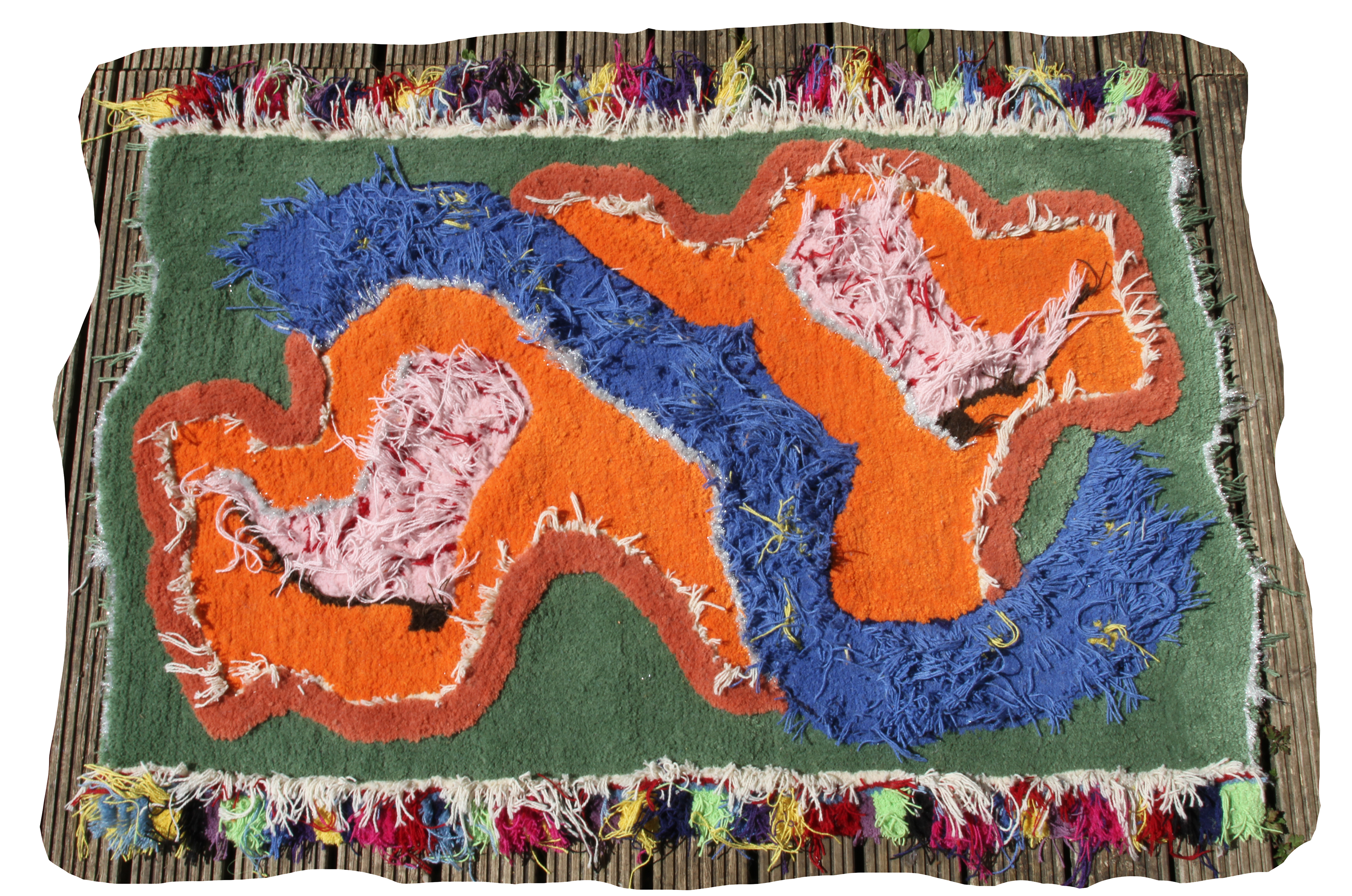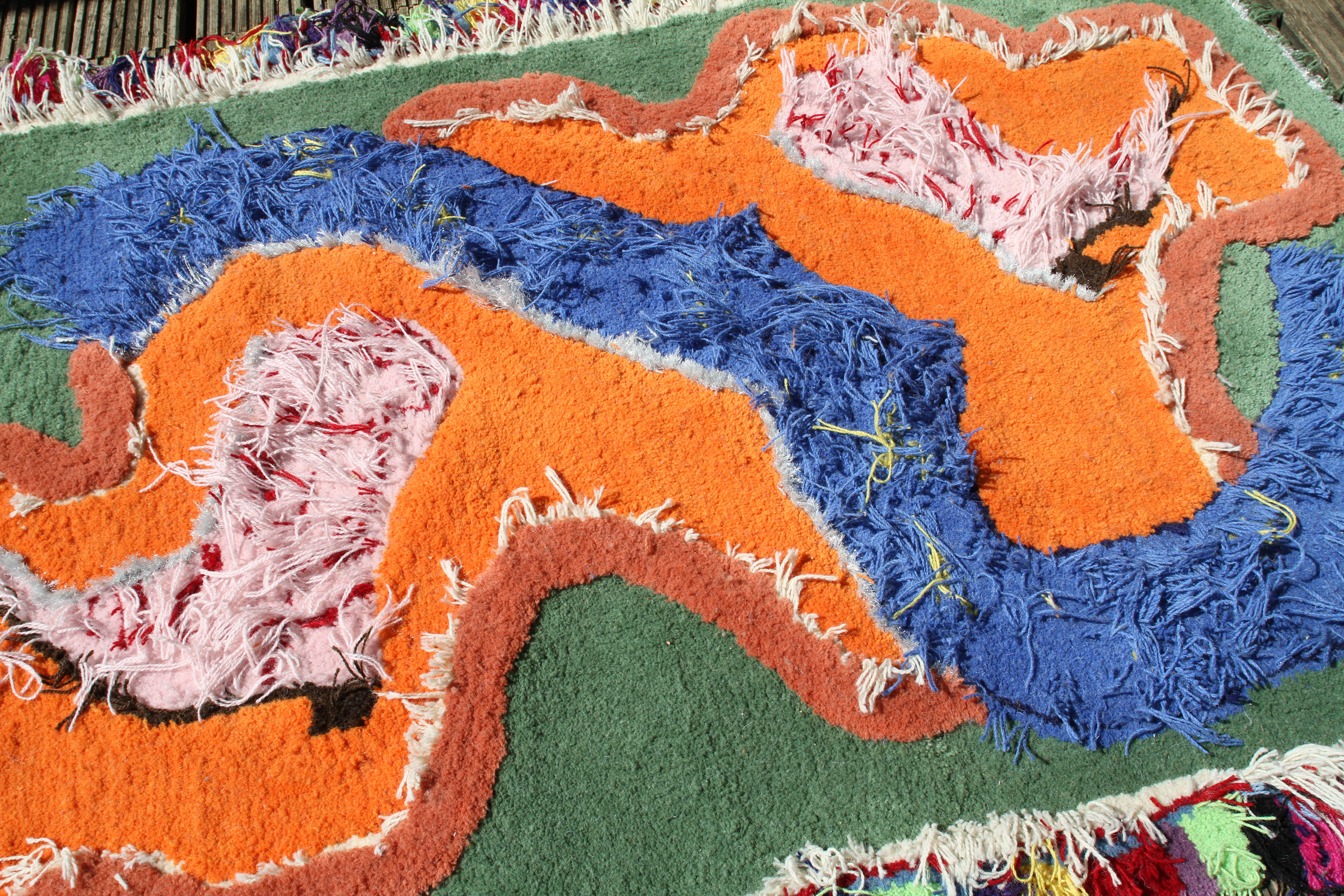 Gun-tufted wool carpet by hand,
 my favourite boots and jeans.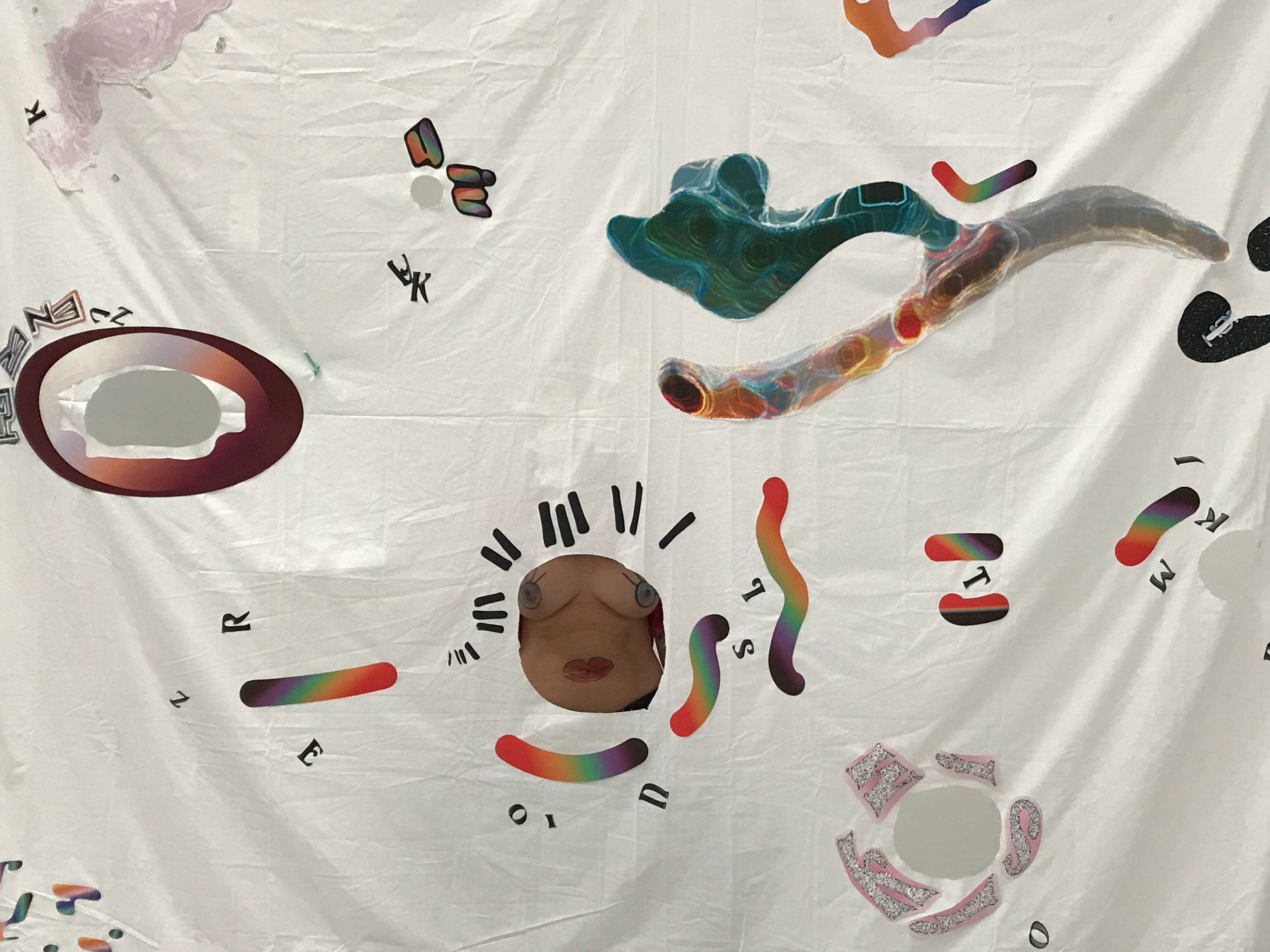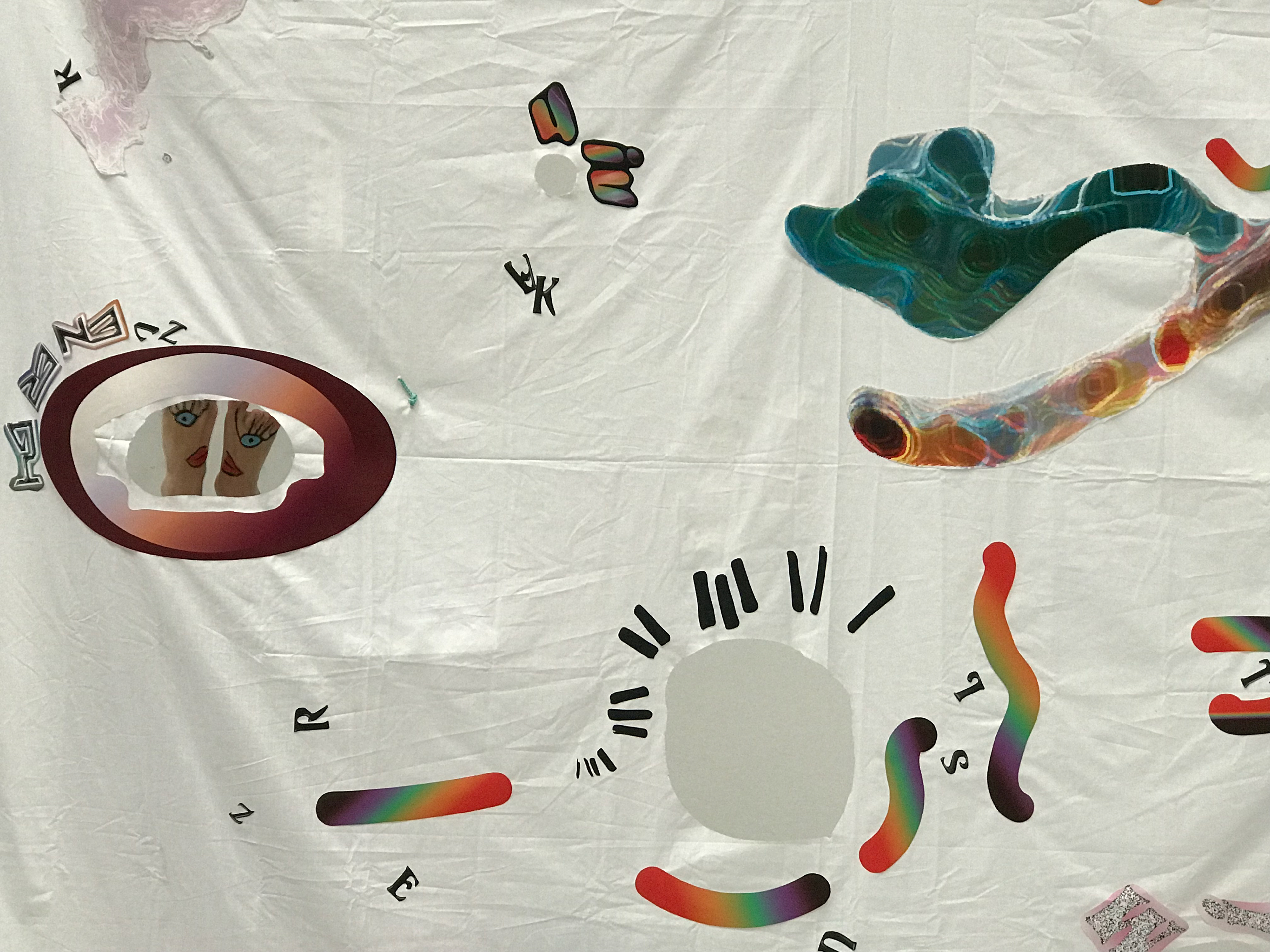 Bed sheet, printed graphics, performance holes, found/forgotten/written text's,
music played inbetween, my body parts performing / 10 min
@ Goldsmiths University / 2018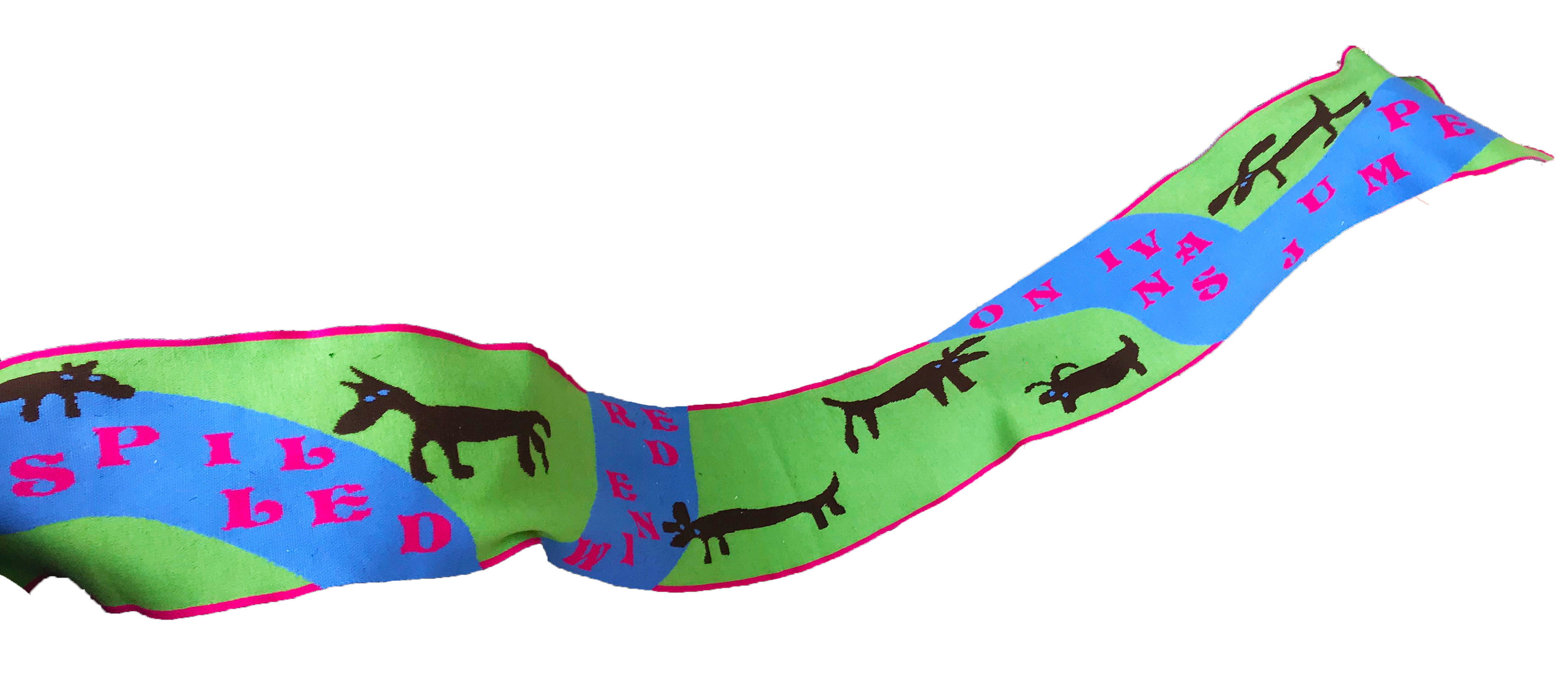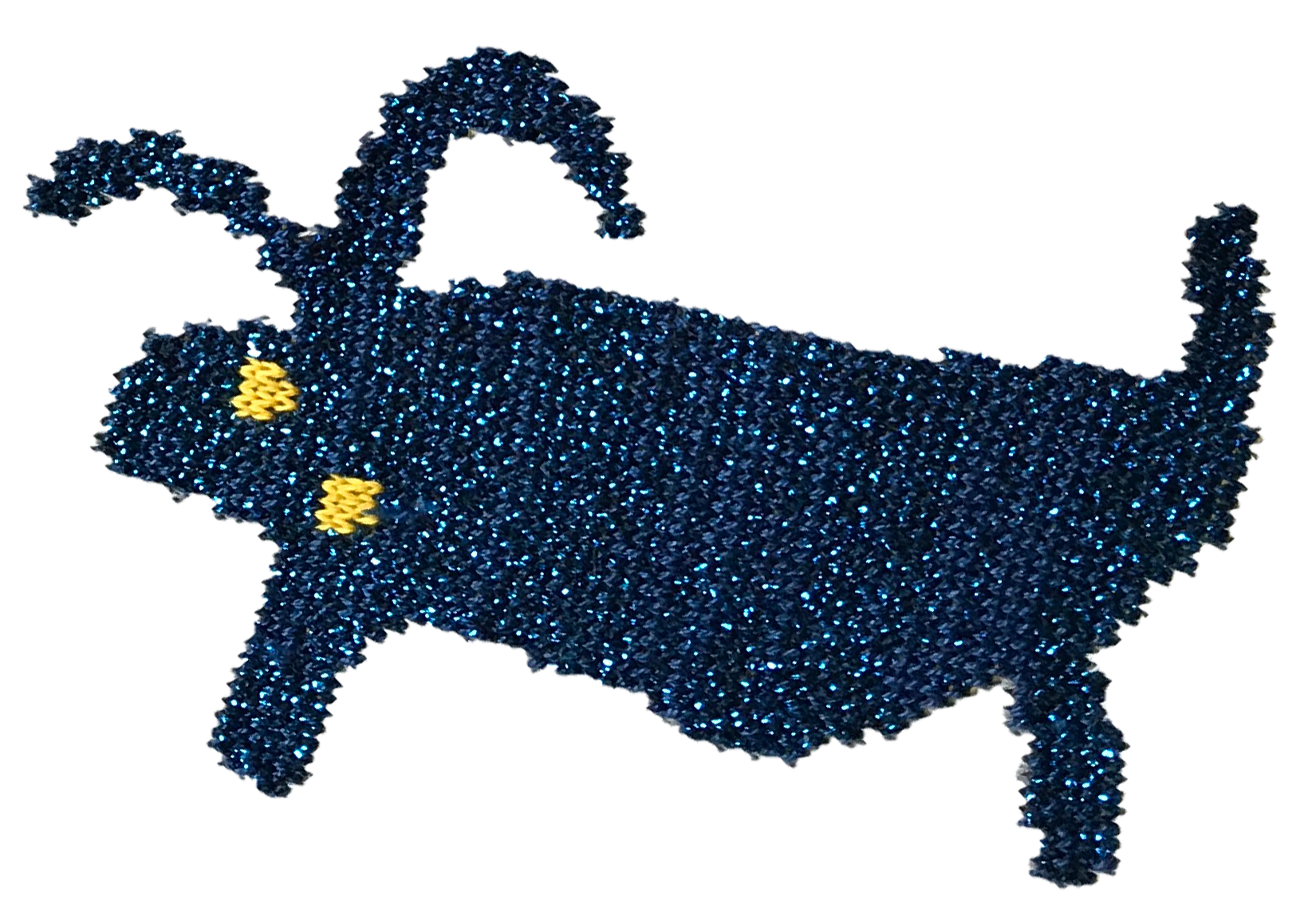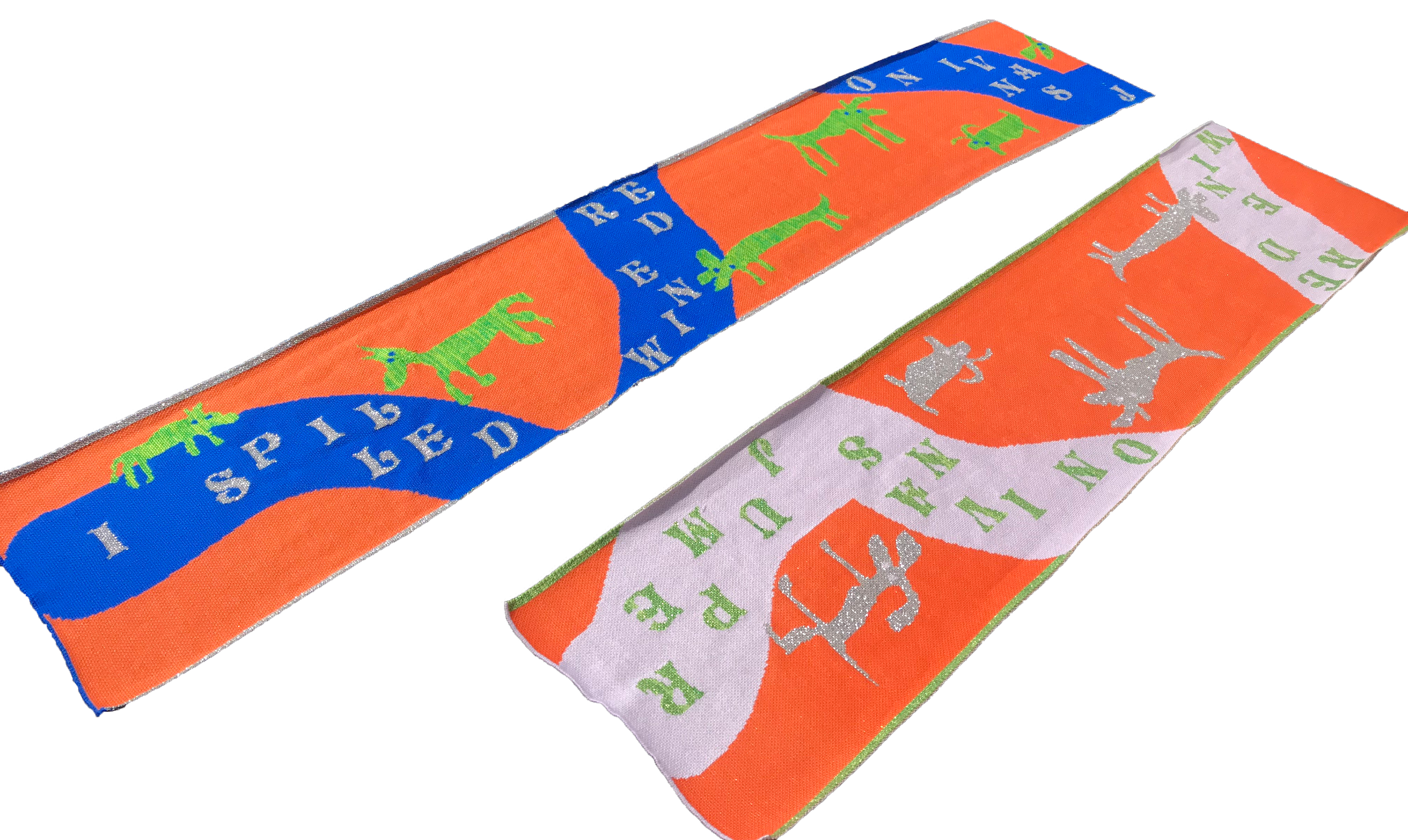 I spilled red wine on Ivans jumper
My own pattern / Digital Knit Scarves / Cotton, Wool & Lurex / 2018 - 2019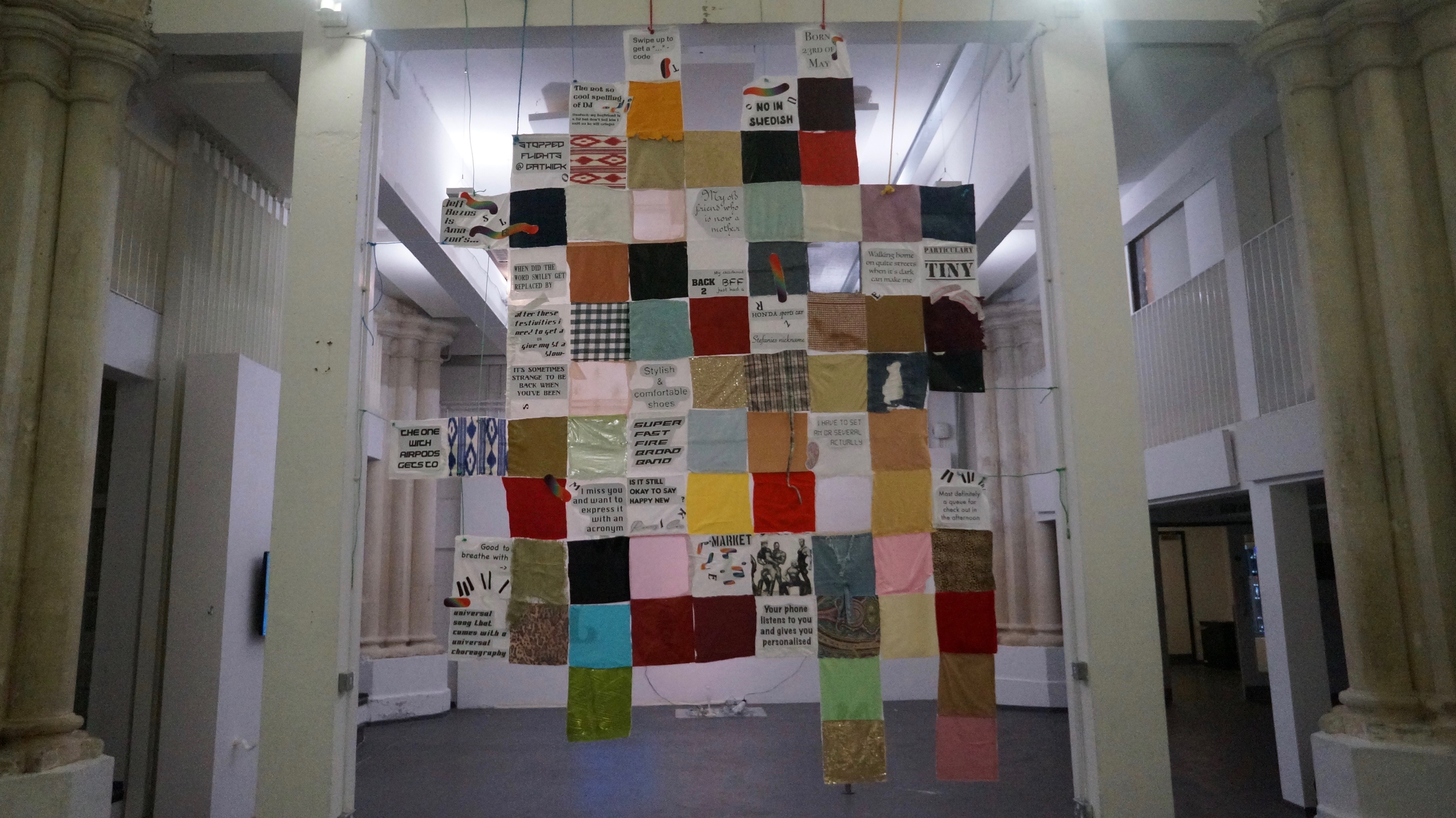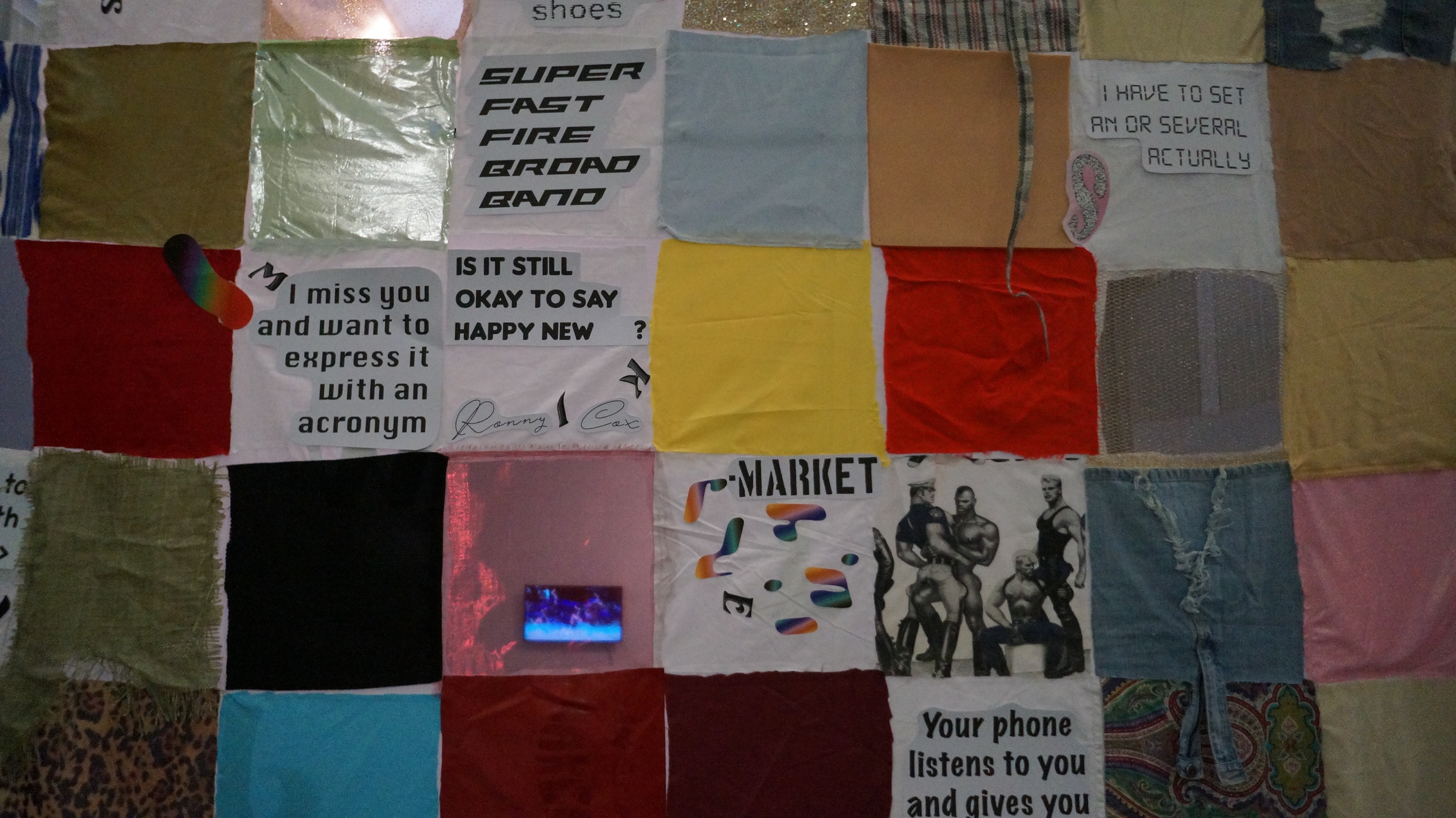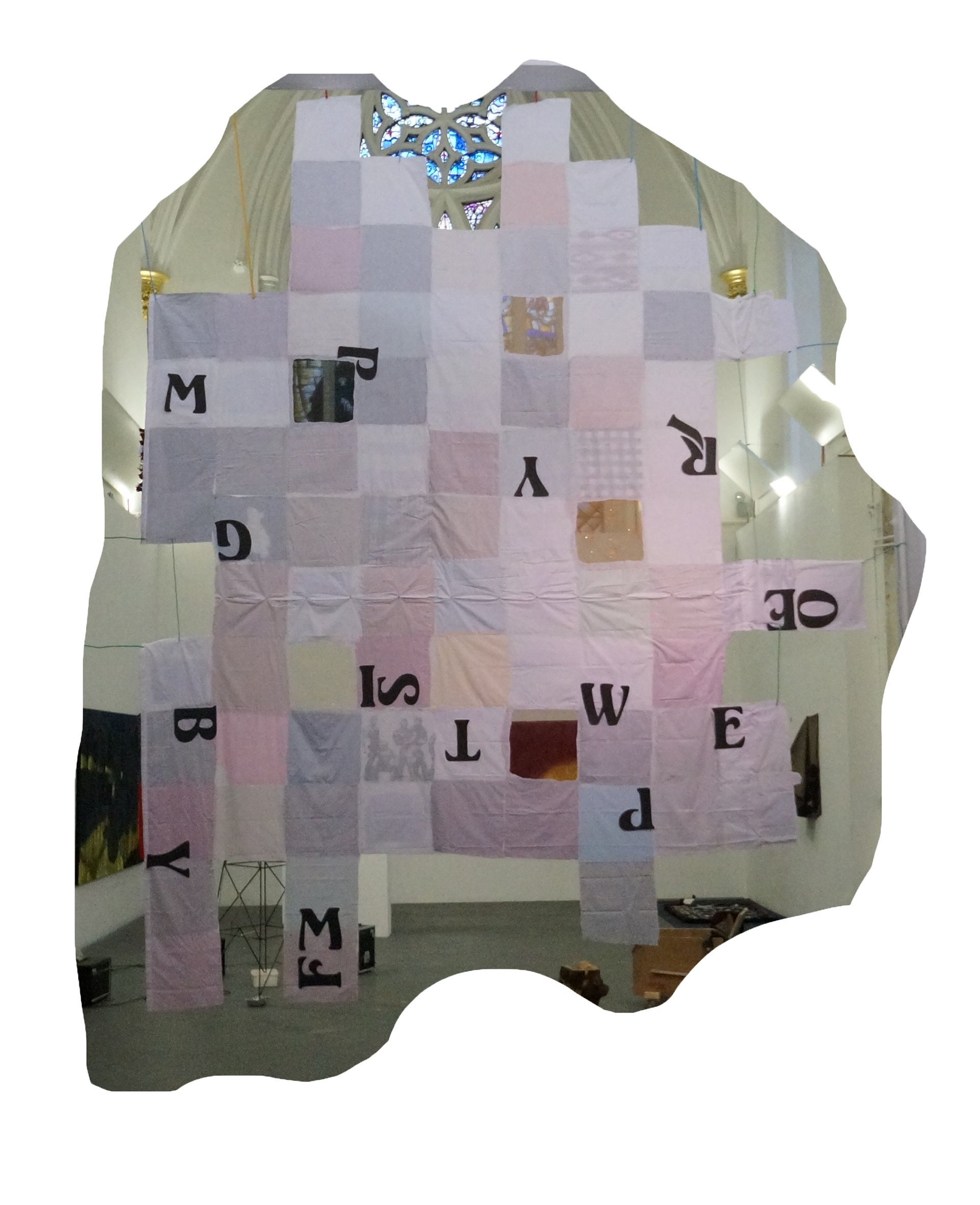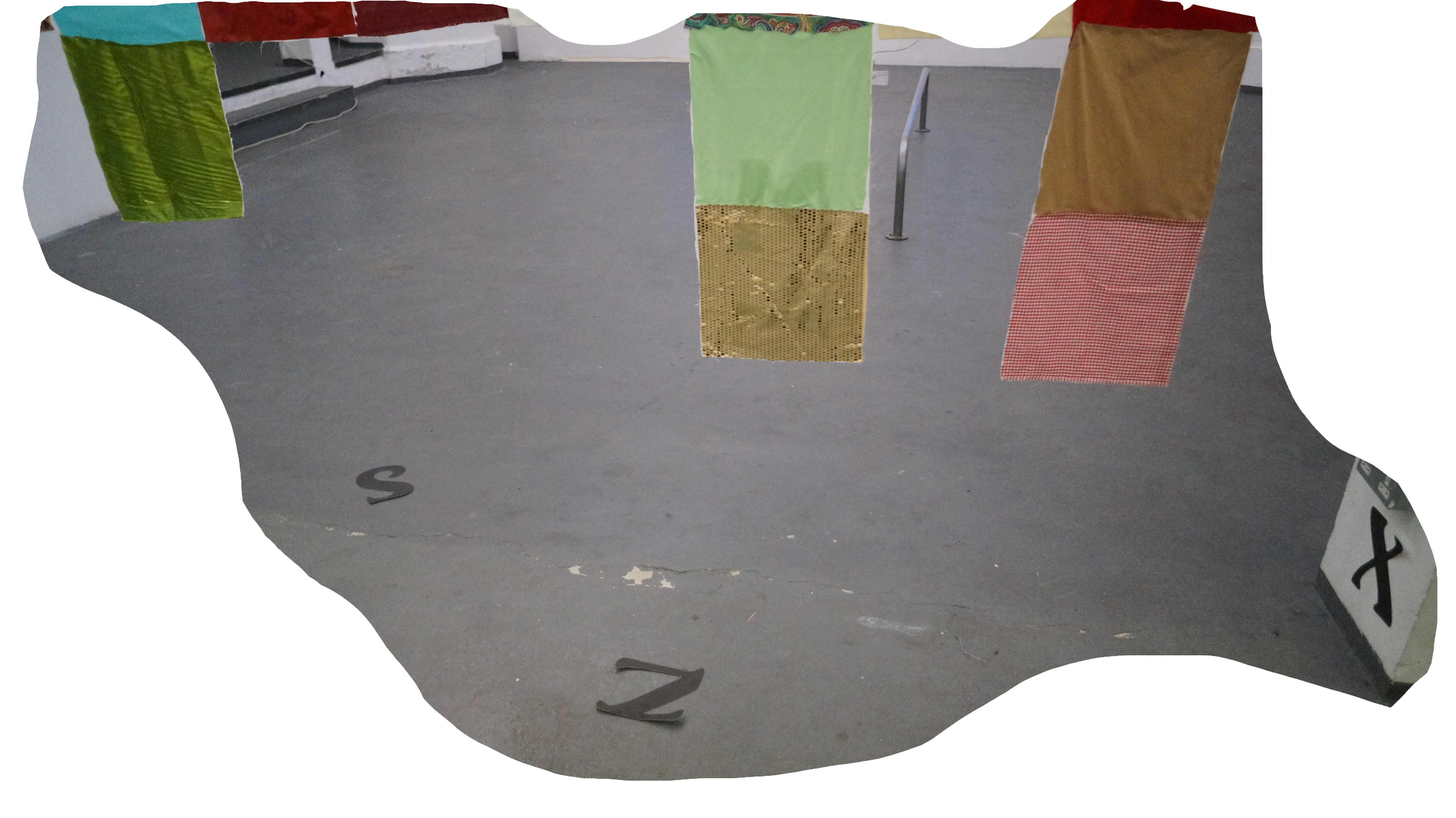 Mix of fabrics found within reach, text & letters printed on

paper
,
hanging with rope / 3 x 4 m
@ Cave no Clip, Goldsmiths University / 2019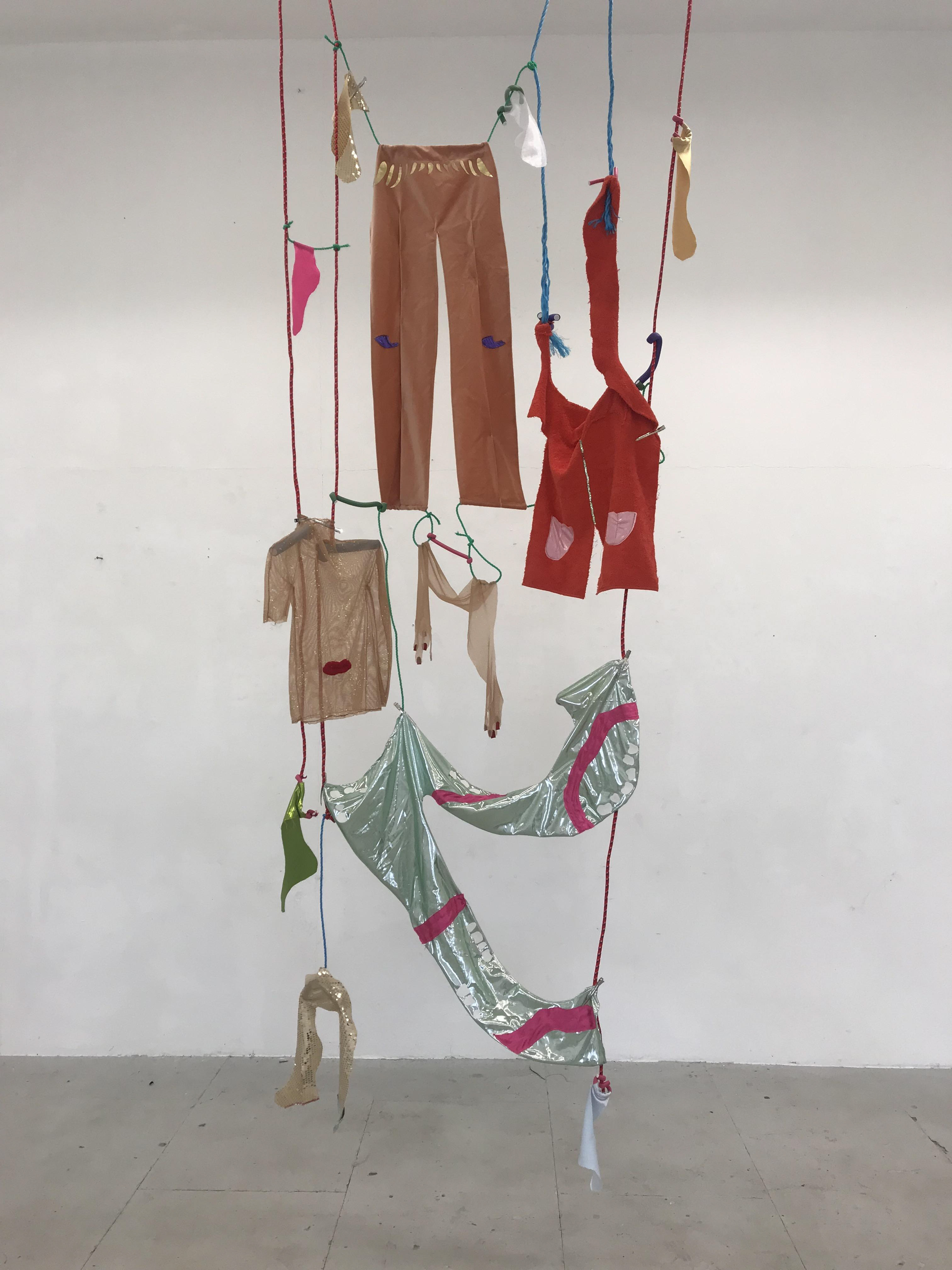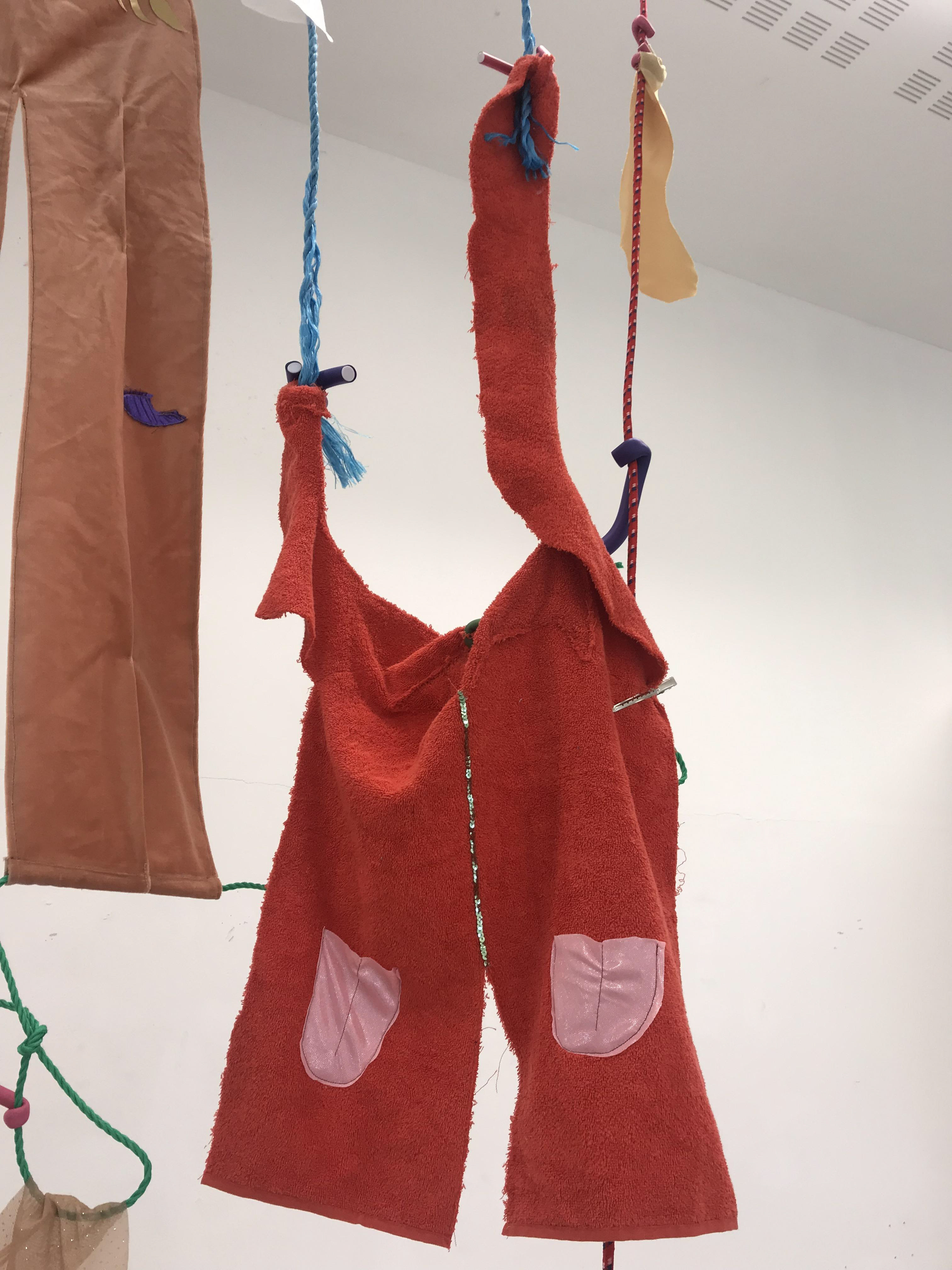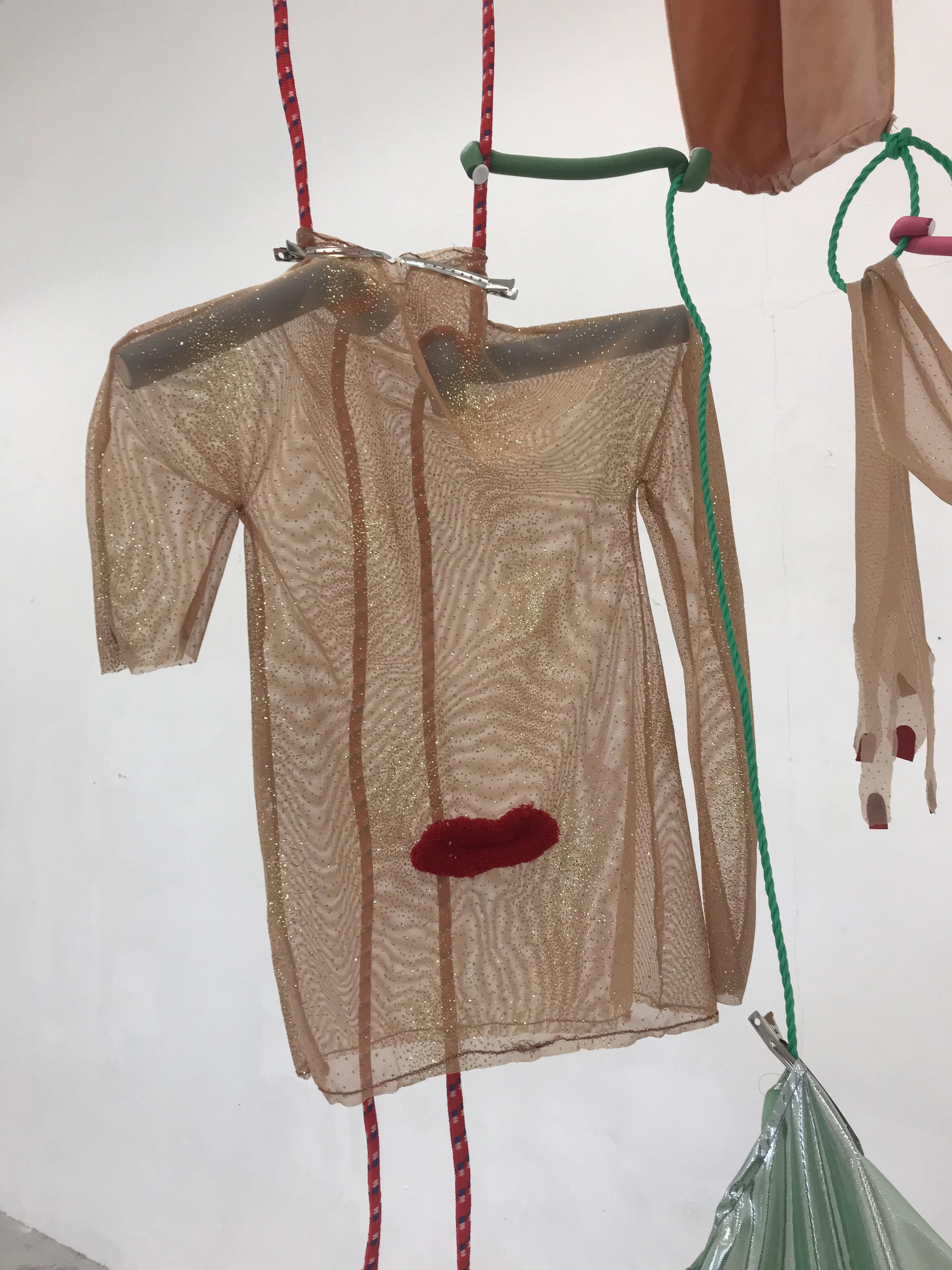 Clothes that doesn't fit, hanging with rope / 100 x 250 cm

@ Goldsmiths University / 2019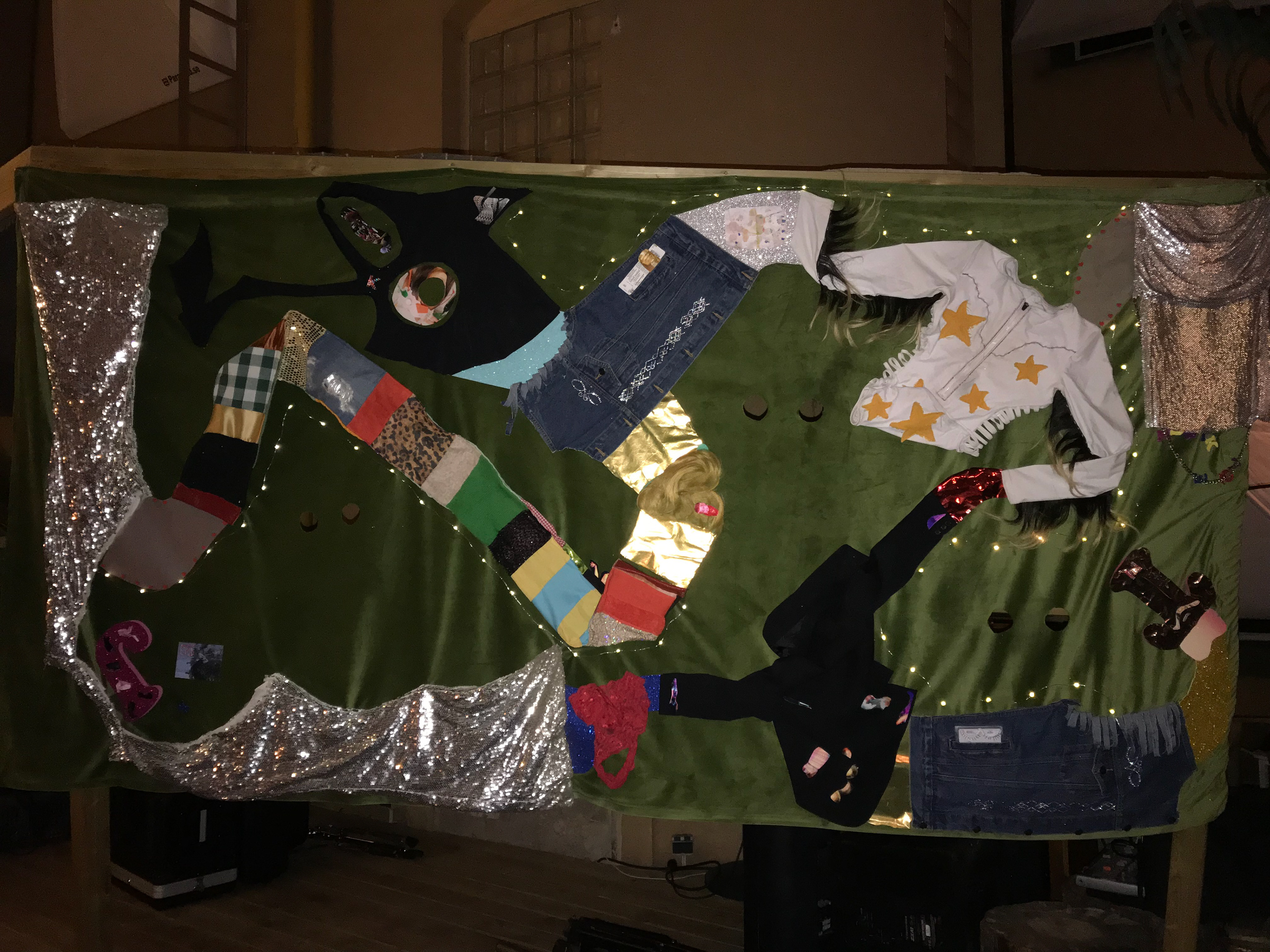 Background for dance floor & stage cover
Assemblage of clothes/objects I've made, found, left behind / 150 x 250 cm
@ NITES CLUB #2, Nomad / 2019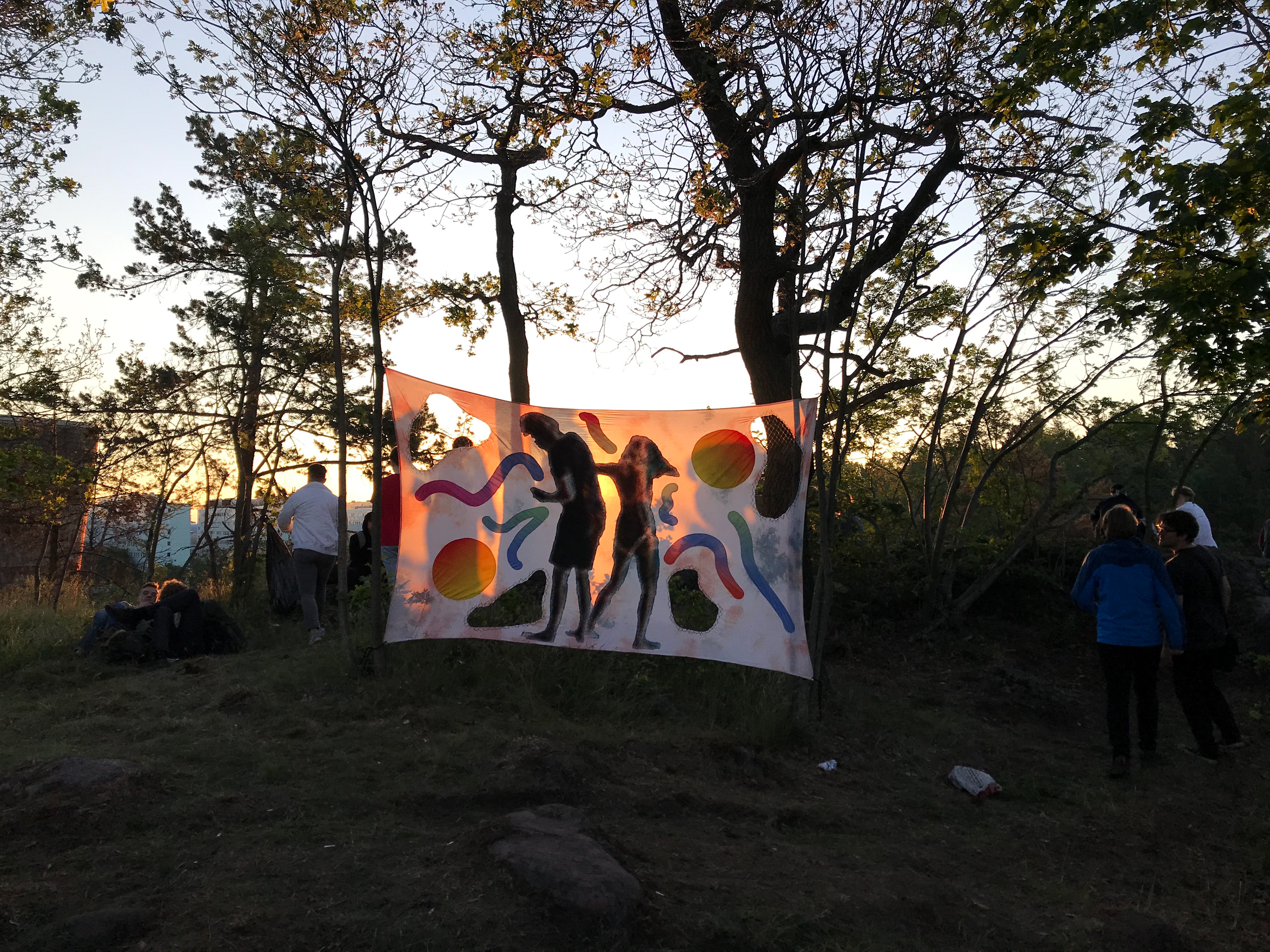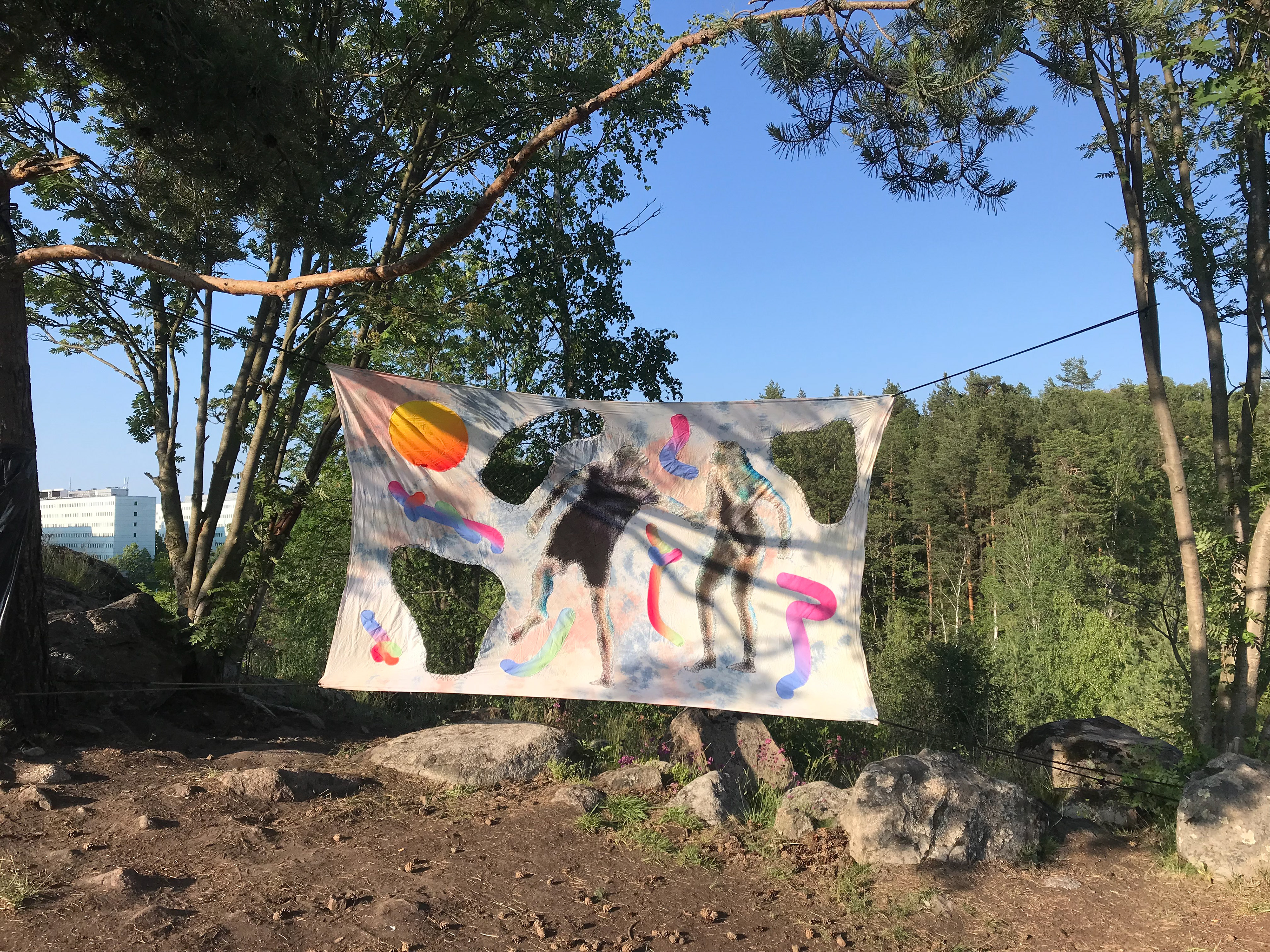 Dyed sheets, digital shapes printed on fabric, net, tied with rope / 180 x 270 cm
@ OPEN AIR, Press Escape / 2019